Reach Resilience...
*Please note that Dr. Goodale is only accepting new patient appointments for pre-surgical evaluations at this time.
About
Ready for Positive Changes?
"I strive to help each patient find their own path towards health and wellness in a supportive and collaborative environment. My goal is to empower each person to make positive changes, whether they be physical, emotional, mental, social, or behavioral." -Dr. Goodale's Mission Statement Finding the right therapist can be a daunting task! Let me share a little bit about myself so that you can decide if I may be a good "fit" for you... I grew up in the Portland area with a passion to explore the mental and emotional aspects of health at an early age. Raised in an athletic family of competitive swimmers, health and fitness became a natural part of daily existence. Wanting to combine my interests and values, I decided to work with the mind-body connection through a health psychology model. Staying true to my roots, I attended undergraduate school at Oregon State University and obtained a doctoral degree in Clinical Psychology from Pacific University in 2005. With over 15 years of experience, I remain passionate about helping others improve stress/anxiety, depression, PTSD, pain management, weight management, smoking cessation, adjustment to medical conditions, and a host of other factors impacting a person's quality of life. I am also experienced in psychological evaluations including diagnostic, cognitive, and neuropsychological evaluations. Examples include evaluations to clarify a mental health diagnosis, ADHD evaluations, and assessing changes in cognitive functioning related to medical or psychological conditions. I use an integrative approach to therapy, which allows for flexibility to adapt the treatment to fit each individual patient's needs. I have a strong background in cognitive behavioral therapy, which is often a preferred therapeutic approach in the treatment of various health conditions. Other treatment methods may include insight-oriented therapy, solution focused approaches, or acceptance and commitment therapy. In my personal time, I strive to pursue my own well-being with attempts to balance work with leisure interests such as running, cycling, baking, socializing with family and friends, and cheering on my kids in their own sports endeavors.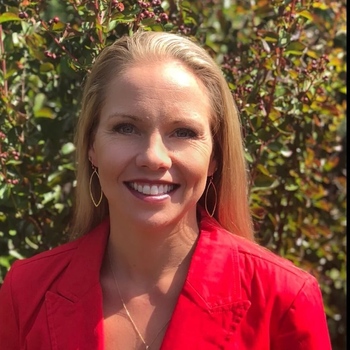 Dr. Kim Goodale, Psy.D.
Licensed Psychologist
Services
Therapy Services for Adults
Stress/Anxiety
Depression
Adjustment Disorder
Testing and Evaluation
Life Transitions
Chronic Illness
Sleep or Insomnia
PTSD
Smoking Cessation
Brain Injury/Concussions
Weight Management
Neurocognitive Evaluation
Pre-Surgery Psychological Evaluation
Psychodiagnostic Evaluation
Approaches
Integrative Therapy
Cognitive Behavioral Therapy (CBT)
Acceptance and Commitment (ACT)
Positive Psychology
Biofeedback
Psychological Testing and Evaluation
Insurance Accepted
Aetna
PacificSource Health Plans
BlueCross and BlueShield
Providence Behavioral Health
Cigna
Moda
Optum
Fees
New Client Intake (60-75min): $290
Individual Therapy 45 min: $165
Psychological/Neurocognitive Evaluations: $450 - $1,500
Location
Where you can find me...